How To 

Finally

Make Videos That Drive Sales
(without driving yourself crazy!)
Wouldn't It Be Nice If Your Videos Could Convert Without Giving You A Nervous Breakdown?
There is no doubt...
Well-done videos, especially direct-to-camera videos, bring distinction to what you do in the world.
The problem is that phrase "well-done" isn't it?
There are just so many things that can go kaflooey on you that it may seem like it's too difficult to pull off.
For instance, do you know how to set the white balance in your camera? No? Didn't even know it could be set? Why it should be set? What controls you would use to set it? And how you would know you had done it right?
And there are so many glitches and gotchas that can take the smile off your face...
But what if you take all those problems one by one, in sequence, and with simple yet detailed explanations of the "what it is", "why it's important" and "here's how it's done", learn it right the first time.
It's pretty easy when you approach it in a systematic, almost formulaic way.
Then you'll know what to do, each and every time.
And That's When the Challenges Really Start!
Because just as soon as you learn something it seems like it becomes obsolete. So you end up making mistakes. Sometimes pretty big ones that can set you back weeks and even months.
And that's when most people give up.
Now...what if you could level the playing field with a secret source of knowledge that no one else has?
And what if you could access it 24/7 to help you solve any problem right on the spot?
Nothing could ever really stand in your way after that.
This treasure trove of answers does exist...
It's a special place. A membership-based mastermind with the resources and savvy to help you make your videos stand out like crazy.
You can get quick answers to noggly questions. You can pursue a long-term goal with everyone tracking your progress and cheering you on. You can take a course in an area you want to get better at.
And remember, video is always changing.
That's why we spend a lot of time and money reviewing the latest technologies so you can focus on your business and still stay up to date on the latest and greatest (and more often, not so great) advancements in the world of web video 2.0.
This helps you make smarter choices about how to spend your hard-earned money. Basically I throw mine away mine so you don't have to waste yours.
You know what? This barely scratches the surface. Let's just say The Video Brain Trust is big enough to give you whatever you want and intimate enough to give you what you need.
Let's look at the idea behind this oasis in the desert.
Watch. Learn. Do. Profit.
The Video Brain Trust is unlike anything you've ever seen. It has all the content you need, just when you need it, right at your fingertips.

---
I was a miserable camera shy newbie, who could not read a script right, let alone writing a script, nor making any video. Now, I have my own weekly HOA show with my buddy in Italy. Recorded more than 50 HOA videos by now (in 6 months). I created a membership site for my Healing Course with over 40 videos in the same time.

I am amazed by Steven's way of showing up and be available for us without fail. I love it! I gain more experience and inside knowledge about all aspects of on-line marketing, video making, social media, sales funnel technology, the weather in Oregon and how I can cope with too many things on my plate. He handles it all!

Margherita Crystal Lotus The Crystal Lotus
Not a Random Content Collection. The Video Brain Trust Helps You Move Through Your Individual Challenges With The Right Content At The right Time
With Resources Like These!
Discover Best Practices - New and Classic
Refer to this great content anytime you have a challenge. It's the best foundation for understanding anything new that comes along!
Audience Builders Blueprint
The finest video marketing and production training you can get today. It's the firm foundation of everything you'll ever do in video.
Learn everything you need to know about cameras, shooting, audio, microphones, writing scripts that convert, editing great-looking videos and getting all the right views.
Our regular pricing for this program is $997. As a member, it's yours free. With one new module opening up each month you are a member, you'll have personal coaching every step of the way. No limits, no restrictions!
Worth $997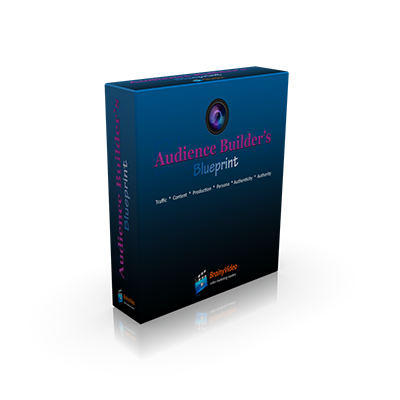 The Vault
Training in all video-related marketing strategy, like the best way to do Facebook posts and ads, how to translate content marketing into dollars and cents and streamlining your workflow so it doesn't eat you alive.
We demystify the complex, so you can get results.
All the training is searchable by topic, so you can easily find what you're looking for. Plus we've included all the content from the fabled AskMrVideo site, so you should never run out of entertainment and enlightenment on all things in business video!
Worth $1,000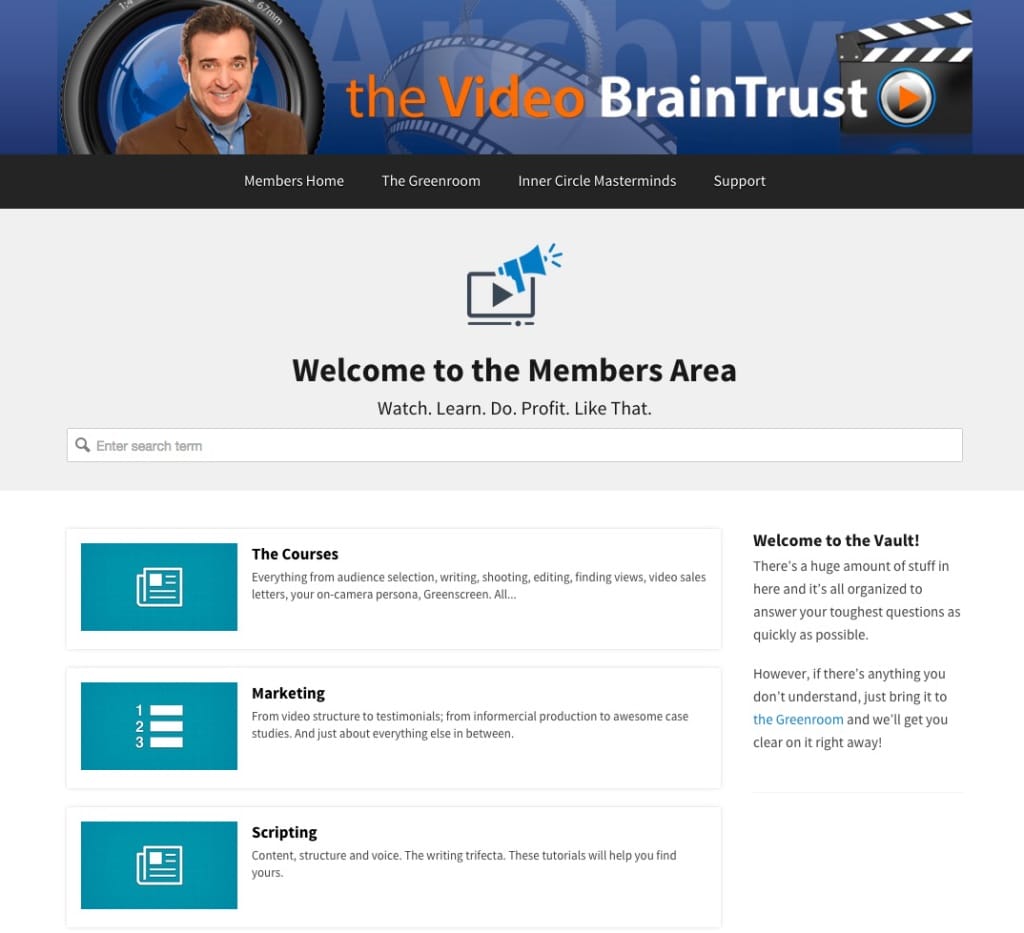 The Greenscreen Course
Pretty much everything you've ever wanted to know about Greenscreen, with a strong focus on how we use it here. You'll learn how to cut a great key in Adobe Premiere, Sony Vegas, Final Cut Pro, iMovie and Pinnacle. Plus, it doesn't take a long time to get through. You can move up from total noob to confident pro in about a day!
Worth $97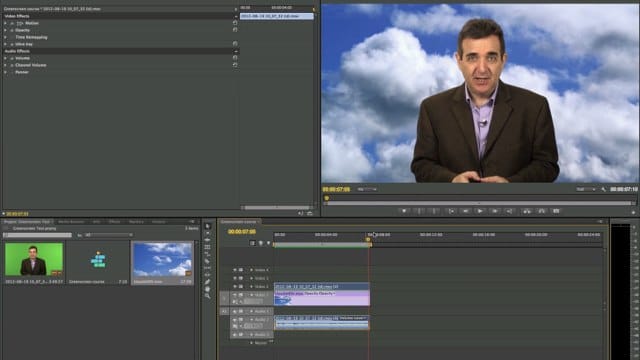 Expert Interviews
I'm fortunate enough to have awesomely talented friends and colleagues. Many have volunteered to bring their expertise straight to the Video Brain Trust. You'll learn about marketing, business and video from some of the best minds in the world!
Worth $600.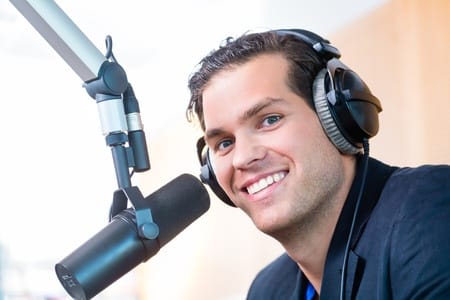 Up to the Minute Advice and Coaching
Update your skills and knowledge with direct answers to your toughest questions. Get faster results in your conversions with the latest strategies working today. Ask Steve. He'll answer. And fast!
The Greenroom
For many teachers online, a forum is an add-on and running it is just an afterthought. You discover that when you try to get your questions answered and 6 months later you can still hear the crickets.
For me it's the core of BrainyVideo.
No question is too small or too large in the Greenroom. From learning the ideal resolution of a YouTube video to the subtlety of a video launch freebie, we cover the gamut of production and marketing.
Bring your videos in for critique and review by Steve. Get helpful, kind feedback from fellow members. All with an eye toward creating the sharpest, leanest, most profitable videos in your market.
Worth $2,500/yr.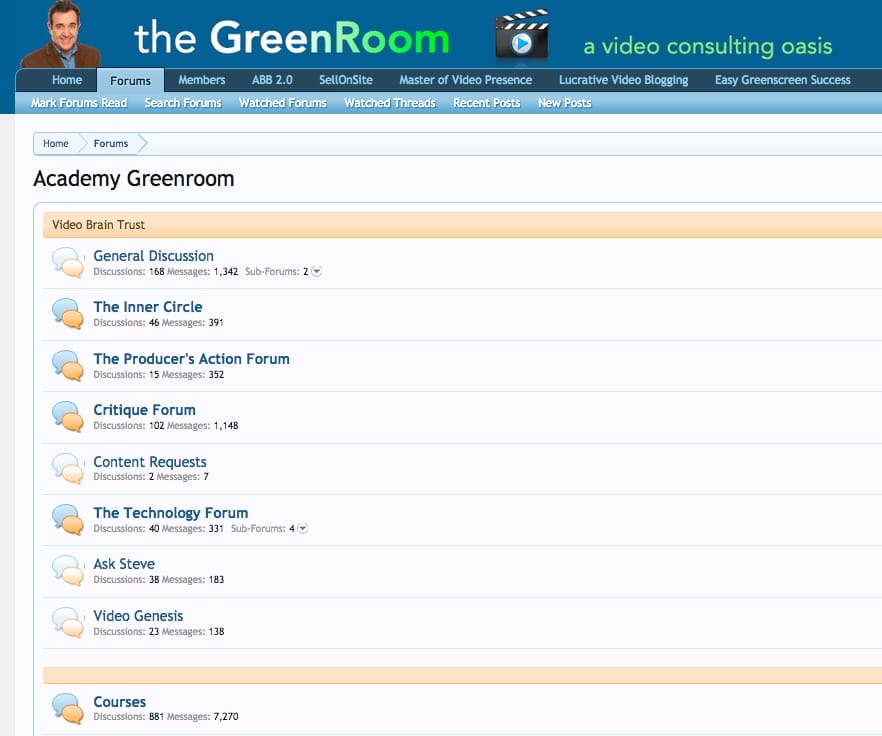 Live Monthly Training
We meet once a month in a live hangout for demonstrations, hot seats, marketing, and oh, yes, video production! Those trainings are then hosted in the member's area for permanent access.
Worth $1,200/yr.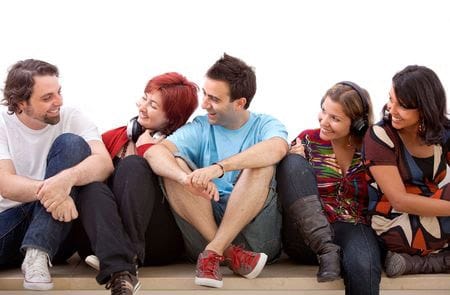 Resources To Make Your Videos Look and Sound Great
(and save you megabux!)
The Video Marketer's Graphics Pack
Hundreds of images you can use in your videos and on your sales pages to create engagement and project professionalism.
Worth $97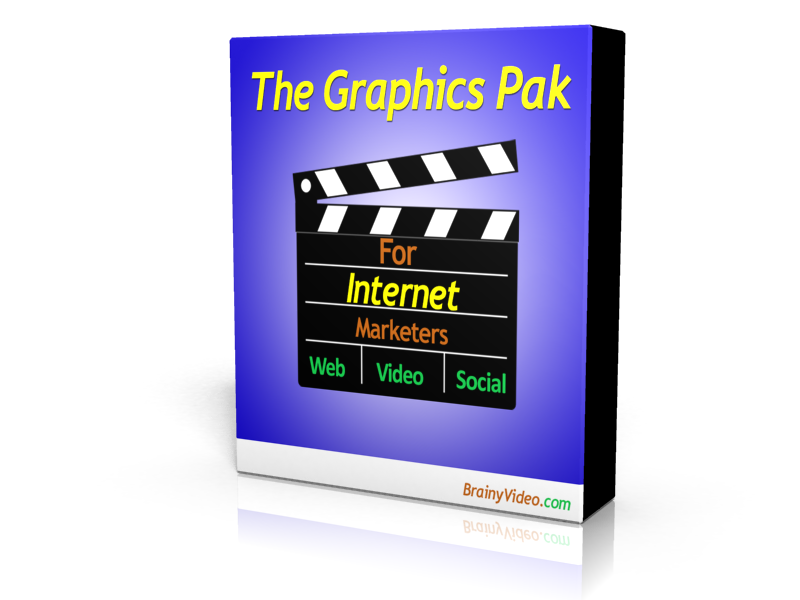 100 Music Tracks
One hundred music tracks composed especially for the kinds of videos you make. Tracks that inspire and compel. Will save you megabucks over the next year!
Worth $97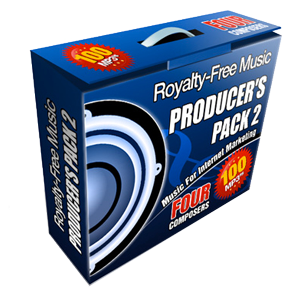 Exclusive Member Benefits
When was the last time someone edited your video just to show you what was possible? Where else can you get answers to questions in the form of videos made just for you? All that personal attention and even this...
Member Savings
Video Brain Trust members enjoy 50% savings off of all courses and get early access to all deals, like grandfathered rates and exclusive offers that go only to this community.
Worth $650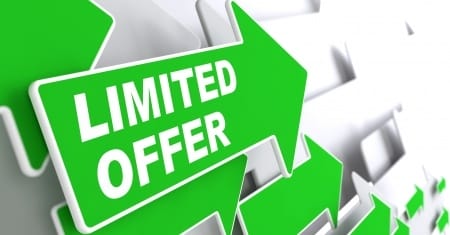 ---
I have been growing and selling more than ever.  60% of my digital programs are video-based — and I learned how to do it from you!

Jaime Miller English Success Academy

---
Steve's training is so much more than just an informational course. He has become my personal mentor for all things video.

The ongoing forum access is an invaluable feature as are his Q&A sessions and his course updates. He is the most accessible teacher I know and he is responsible for thousands of dollars in profits of my video business.

Shama Kern Thai Healing Massage Academy
Here's who it is not for:
If video is not one of the 2 or 3 main ways you market your business, then it's probably not for you.
And if you're looking for a push-button solution to instantly "crush it", go ahead and look elsewhere.
Who it is for:
The Video Brain Trust is for business owners who want to deliver their products on video, launch products using video, or want to leverage video to sell their services or sell for others.
We have two levels of support in the Video Brain Trust. The first level is for those who want to make a great deal of progress in a short amount of time. They may often be wetting their feet in video waters for the first time. We get them to the point where they can make a super-attractive video, highly-converting video series.
When You Want More
The second level of the Video Brain Trust is at the deep end of the pool; for those who've got the basics of writing, shooting and editing and are ready to explode their profits and up-level their position in the marketplace.
And that takes an even more personal approach...
Customizing the Smartest Strategies For All Your Products and Promotions
When you're ready to step up your game...when you're OK with being in the spotlight...when playing it safe no longer makes you happy...you might be ready for The Inner Circle.
Who do you run your content strategy by? Your family? It only annoys them. Your friends? They already think you're crazy. The gurus won't talk to you and the rest of the online community are either too busy or too uninformed to help.
That leaves you in limbo.
Now... imagine showing up once a week for a very intimate call. There are no more than a dozen or so people in the coaching session. However, all of them are at your level of commitment.
And you find that the problems you're getting solved are not unique. They are shared by nearly everyone on the call with you. What's more, you get all the time you need to get support on whatever's holding you back.
And you leave with a clear plan and a new sense of purpose.
Not bad for an hour's work.
You're getting my best thinking and total support. You're getting cutting edge strategies combined with a classically-trained perspective.
So naturally, we can best serve marketers with a bias towards taking action.
To support you in every possible way, you're getting attention from every possible angle.
Here's how we do it:
Inner Circle Member Support
Weekly Training & Mastermind
This is the heart of the Inner Circle. We take the first part of our time to learn about a marketing concept or video concept that everyone is hot to know about. From scriptwriting to list-building to adwords to product funnels, we've probably touched on it at least once or twice.
But these calls are really reserved for you to get your burning questions answered and coaching on whatever you've got cooking. Most of our Inner Circle members put the highest value on this part of the program. Why? Clarity and focus. When you're in the trenches and don't know what to do next, clarity is priceless.
If you get lucky, you can find this level of support and guidance in 5-figure Masterminds.
Worth $6,000/yr.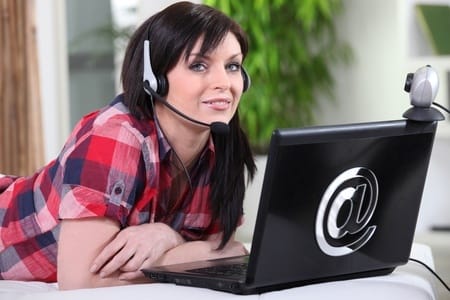 Inner Circle members receive access to all of our courses in their first year.
Our monthly members receive one new course every 60 days.
Our annual members receive all of the courses instantly.
Either way it's an amazing value!
SellOnSite
The Ultimate Course for Making Videos That Sell. Finally a course for the camera-shy. We don't do a lot of those, but we can't leave anyone behind in our quest to make the world safe for better video.
Here you'll learn the sales video formula, how to make those non-face-to-the-camera videos as well as being on camera. You'll learn how to edit using simple programs like Camtasia and Screenflow. And you'll learn how to convert those videos into revenue. Sweet.
Worth $495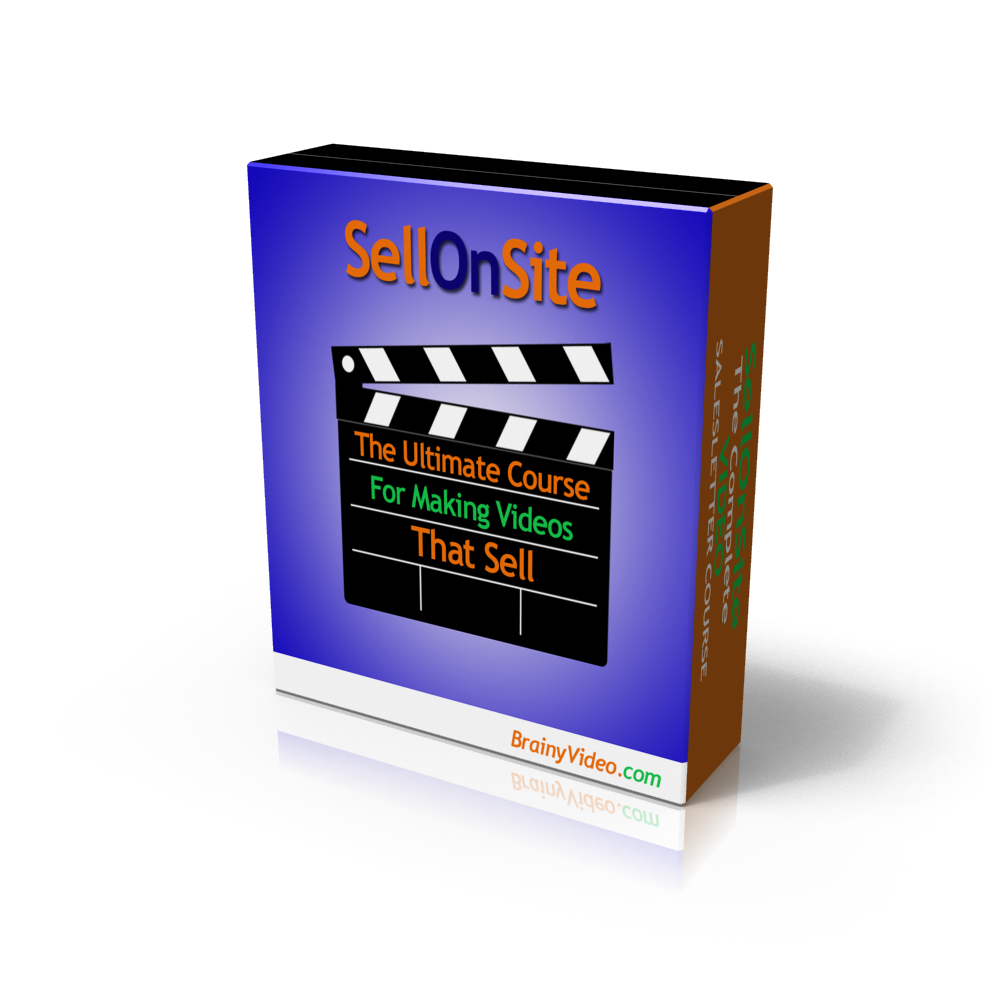 Master of Video Presence
Steve's very personal course on getting all you can out of being who you are on video. It's a deep dive into your persona, discovering your energy type, the Roles you play in life and how to adapt them to being on camera.
It's a life-changing course, as it takes you from sweaty on-camera newbie to cool and comfortable webcast pro.
Worth $495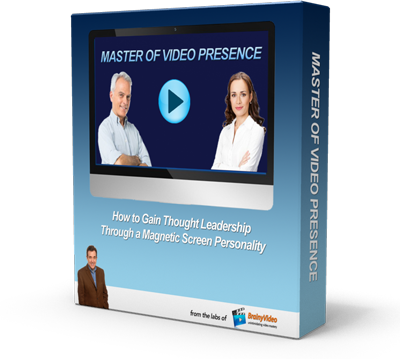 All About Teleprompters
Steve doesn't teach this in any other courses. It's an exclusive, powerful, one-of-a-kind training available only in the Video Brain Trust.
When you learn this, your videos go from awkward to sophisticated, from haltingly slow to blazingly quick in production, and will draw others to your magnetic presence.
Worth $195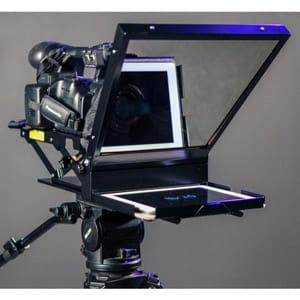 Private Consult
A one-hour private consult with Steve to get you started right. We'll decide how your videos will fit into your marketing and product or service delivery plans, establish benchmarks, then stay accountable to each other to hit them.
Worth $300.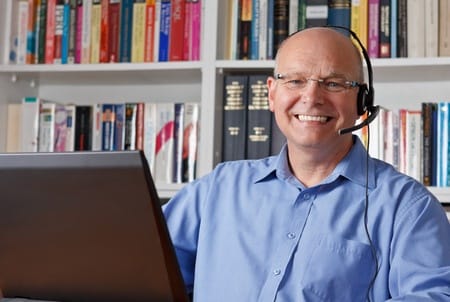 ---
Before I started working with Steve, I knew that video marketing was vital for my business, but I didn't know where to begin, and I was self-conscious in front of the camera. Now, I'm happy that I've made a marketing video that I'm really proud of, feel much more comfortable on camera, and, most important to me, feel really supported and empowered to continue improving.

I receive direction from Steve not only on improving my videos but also (and this is BIG) support and direction to improve my business. It's personal and geared to me. As a result, I can apply what I'm learning.

My favorite thing about being in the Inner Circle is that I not only receive personal attention about my videos and my business, but also, Steve keeps notes so he remembers things that are important to me, with the result that he can help me with the direction I'm going in.

I don't know where else I would get what I'm getting in the Inner Circle.

Carol Anne Chapman Speaker and Author of 'Have Your Heart's Desire'
What is the Value of the Video Brain Trust?
The other way I provide video marketing is through private coaching, which starts at $500/month. We meet twice per month and work through your challenges and opportunities. We develop a plan and see it through until you succeed with it.
My clients love it and will be happy to give you a testimonial.
If private coaching is right for you, I encourage you to follow up, as my time is obviously limited.
However, I often recommend to people that they start with a course or two, then move onto private coaching.
The Video Brain Trust gives you the best of both worlds. You get tons of individual attention, but without the minimum $6,000 per year price tag.
At a savings of $5,292 per year, it's the BrainyVideo no-brainer!
Inside The Inner Circle - a $15,225 Gift
The Inner Circle right now is only $97/month or $1,068/year. If you choose the annual pay-in-full option ($997) you receive an additional 3 months of high-level support and training. That's an immediate savings of $362.
However, the value of its components is $15,225. Membership indeed has its privileges and they begin with saving your hard-earned money.
Now consider that if you join the basic membership at $79/month, that's $948 per year. And if you took all the courses at your 50% savings, you would invest an additional $717. That comes to $1,665.
However, if instead you choose the Inner Circle at the annual rate ($997), you save $668 over the standard membership!
These numbers are just to help you sort through your options. We highly encourage you to make the choice that's right for you and your business goals!
The Video Brain Trust - At a Glance
This is the site I wish I'd had when I was starting out.
All of these unique elements are designed to get you to your most desired result in the most rapid way possible. From writing to shooting to editing to strategy to being on camera to tools to peeking around the corner at what's going to happen next, you can move forward with total confidence.
Using the Video Brain Trust you will...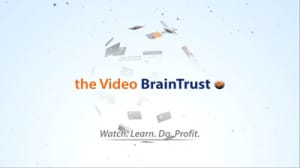 Sweep away the shifting sands of online video and base all your efforts on a firm foundation. With the comprehensive Audience Builders Blueprint 2.0, you'll simply become a better, smarter video marketer.
Learn to do it right the first time through deep dives into Highly Focused Courses, so you can repeat the most effective techniques and strategies over and over again with ease (for pennies on the dollar)
Avoid stalling out with the wealth of information available in the Vault; get simple easy adjustments to help push quickly through your challenges and get it done.
Maintain your momentum in Monthly Teachings bringing fresh actionable content from the front lines of video marketing.
Feel welcome and comfortable in a No-Hype Community uniquely oriented toward trusted advisors and the "marketing-allergic"
Design and jumpstart your personal video marketing strategy in the Greenroom with clear, prompt and thorough feedback from Steve, plus friendly helpful members who share similar goals. (The more feedback the better!)
Show up and learn about special topics selected just for our members, from High-Level Expert Interviews where the guru comes to you. Tons of great information (and no sales pitch!)
Make your videos more engaging quickly and easily with Music Tracks, Graphics Packs and Greenscreen Techniques (saving megabux in the process)
Blast through perfection paralysis in Weekly Hangouts…unprecedented access to personal coaching empowers you to take your next steps with clarity and confidence.
Discover what will work best in your business with a true Behind-the-Scenes Look at how Steve applies this information in his. Don't re-invent the wheel. To look like a pro, model a pro.
The Video BrainTrust gives you a carefully constructed combination of membership site and mastermind; designed to boost your confidence and alleviate any anxiety and stress about using video in any aspect of your business; through immediate and consistent access to top-notch resources and support; developed by an expert video producer, educator and online business owner delivered with clarity, compassion and humor; to help you create content, launch products and sell services with the sharpest, leanest and most profitable videos in your marketplace.
Are you tired of being outside looking in? Then join us today and pull your seat up to the table!
| | | |
| --- | --- | --- |
| | Video Brain Trust Options | |
Video Brain Trust
The Greenroom
The Vault
The Expert Interviews
Audience Builders Blueprint 2.0
The Monthly Trainings
100 Non-Royalty Music Tracks
Easy Greenscreen Success
50% off on all Courses
-
-
-
-
-
-
Get The Video Brain Trust Now
The Inner Circle
The Greenroom
The Vault
The Expert Interviews
Audience Builders Blueprint 2.0
The Monthly Trainings
100 Non-Royalty Music Tracks
Easy Greenscreen Success
Teleprompter Training
Master of Video Presence
SellOnSite
Live Weekly Masterminds
Private Consult
-
-
Get the Inner Circle Now
Also, your rate now will be locked in forever, no matter how much more we add on a monthly basis, making your investment grow steadily over time.
Choose the level that's right for you, and understand that there are only so many new members we can take before we lose the ability to keep the personal touch. And at that point we'll just revert to a waiting list.
If you do need some help in deciding, I'll be happy to talk to you about your personal circumstances. Email me at steve@brainyvideo.com and we'll set up a few minutes to talk in person.
Q. Will I have access to ALL the material no matter how much is put in later, and for no additional cost?
A. Yes. Members will never see a subscription increase no matter how much content we add, and no matter how much the price may increase.
Q. What if I'm a total beginner?
A. We've got you covered. Think of the VBT as a moveable feast. You may come in completely fresh, but we'll take you methodically through each course until you're a high-ticket video marketer.
Q. When will all the content be in the member's area?
A.  Never, because we'll always be adding to it! 
Q. My business is different. Will this work with my business?
A. Probably. We specialize in working with trusted advisors, coaches and consultants. If you're here now, it's likely that's the reason. And we can help.

Q. Will you be making this offer again?
A. Sure. But admission may not be this low.

Q. What are the other costs involved?
A. Surprisingly small, actually. You can get a camera and microphone for about $200. You'll also want a decent editing program, which can be had for about $50, though we usually recommend the $100 versions.
Other questions? Email me at steve@brainyvideo.com for a prompt answer…