What Can an 87 Year Old Silent Movie Teach Us About Marketing?
Why the secrets are always hidden in plain sight
In 1931 Charlie Chaplin released a silent movie called City Lights, one nearly everyone in the film world agrees is one of the greatest films ever made.
The plot is simple. The Tramp, through crazy coincidences and deception, gets the money to cure the blindness of a girl with whom he has been smitten, and manages to hand it to her. But doing so lands him in prison. When he gets out, by chance he discovers her working in her own flower shop, her sight fully restored. Of course, she doesn't recognize him.
What follows has been characterized by critic James Agee as "the greatest single piece of acting ever committed to celluloid".
I'm not sure about that, but we can use it to pull back the curtain on an astonishing marketing secret. 
Underneath the emotional payoff is a business principle so powerful that we miss it simply because it's part of the air we breathe. It shows up everywhere in the universe and controls everything we do.
By the way, City Lights became Chaplin's highest grossing film ever and is #11 on The American Film Institute list of the best films ever made.
But I'm Not Trying to Win an Academy Award!
Maybe you're just trying to sell consulting services. And if that's what you want to try doing with video, be my guest. 
However, I think a better, higher idea is to give people hope and courage and inspire trust in your solutions. Yes, you can win hearts and minds. Like Mr. Chaplin. Because that is the highest and best use of video.
And as a side-benefit, it makes selling automatic.
It also tends to remove all the trickiness and do-hickory of 98% of online marketing. It silently draws your future client to you rather than forcing you to grab their lapels and scream at them about why you're so awesome, an energy signature that repels.
Let's suppose the Tramp had jumped up and down in front of the Flower Girl's shop, yelling about how he was the one who gave her the money for the operation? How would that have made the girl feel?
Instead, the Flower Girl is drawn quietly back to him because he is not asking anything of her. And in so doing, the two create a powerful bond that infinitely enriches both of them.
It's a different kind of energy. And people feel that. It makes them feel very differently about you. It's the kind of feeling that gets your emails opened, attracts responses to your work and of course, clients whose lives you were put here to change.
This 87 year old movie demonstrates how attraction has worked for the last century. And it will continue to work, as long as human beings care enough to try.
So How Does Attraction Really Work?
Many people have a hard time understanding how attraction will look in their marketing. They have questions. Will they still get as many clients as before? Will they get the right kind of clients? They wonder "Don't people want to be sold?" "What if I don't follow up 42 times just to "see how things are going?""
The real question is how much fun is it to chase clients?
And if you catch them, does that relationship ever become anything other than transactional? The most miserable people I know are those who make money but hate their clients, and their lives are too often in meltdown mode.
The reason questions come up at all is that attraction doesn't draw attention to itself. If it did, it wouldn't be attraction. So if you haven't tried it before it might seem too difficult, too uncertain, too unstable, not robust enough, not results-oriented, just plain too mystical and way too out of your direct control.
But it just seems that way from the outside looking in.
So let's look at it from the inside out…in a business context.
Attraction happens when someone wants something you have, and that comes with a very specific energy signature. It's the energy created by opposite polarities coming into close proximity. Positive attracts negative and vice versa. And of course positive repels positive and negative repels negative.
This is one of the most reliable laws in nature. Well, you would never bet against it, would you? 
And yet, we routinely act as if this principle doesn't exist by nearly everything we do, at least when it comes to sales. We know someone is skeptical because they are pushing back (positive polarity) so we come at them with "objection handling" (more positive polarity). What does this do except push them away?
That's what it looks like from the inside. We've all been there. It feels terrible, like ants crawling all over your skin. That's the energy signature of repulsion.
A Better Way to Sell
But what if there was a way of selling that kept you in attraction mode all the way through. One that made face-to-face selling functionally obsolete because an automated path of attraction gets your phone ringing with clients ready to go to work without any arm-twisting.
There is. It's what we've been doing and teaching every week since 2011.
| | | |
| --- | --- | --- |
| | Now Open For a Limited Time | |
Though it is our most important program, we rarely open it to new members. The last time was in 2013. The reason is that I need to know our members well to serve them at the highest level I can, and that would be impossible with 20 people showing up at once. 
So why are we opening now, even for a limited time?
Because we're adding sessions. That means we can keep our small group format. So we'll never have more than 10 members assigned per session, with 5 - 7 showing up at any one time.  
What is Inner Circle?
Inner Circle is a combination of live teaching mastermind, membership site, full-length courses, personal coaching and marketing dashboard, all designed to help you make all your marketing, including video, stand out like a Tramp in a flower shop. 
For instance, you get quick answers to noggly questions. Or you can pursue a long-term goal with all of us tracking your progress and cheering you on. You can take a course in an area you want to get better at. In all cases, this results in your receiving clarity on the next steps you should be taking. 
And you know what? This barely scratches the surface. 
Let's look at everything you enjoy on our oasis in the marketing desert.
I was a miserable camera shy newbie, who could not read a script right, let alone writing a script, nor making any video. Now, I have my own weekly HOA show with my buddy in Italy. Recorded more than 50 HOA videos by now (in 6 months). I created a membership site for my Healing Course with over 40 videos in the same time.

I am amazed by Steven's way of showing up and be available for us without fail. I love it! I gain more experience and inside knowledge about all aspects of on-line marketing, video making, social media, sales funnel technology, the weather in Oregon and how I can cope with too many things on my plate. He handles it all!

Margherita Crystal Lotus The Crystal Lotus
The Video Launch Code
Video marketing and production training that's as much about you as it is about video. It's the firm foundation of everything you'll ever do in video.
Learn everything you need to know about cameras, shooting, audio, microphones, writing scripts that convert, editing great-looking videos and getting all the right views.
Our regular pricing for this program is $997. As a member, it's yours free. With one new module opening up each month you are a member, you'll have personal coaching every step of the way. No limits, no restrictions!
Worth $997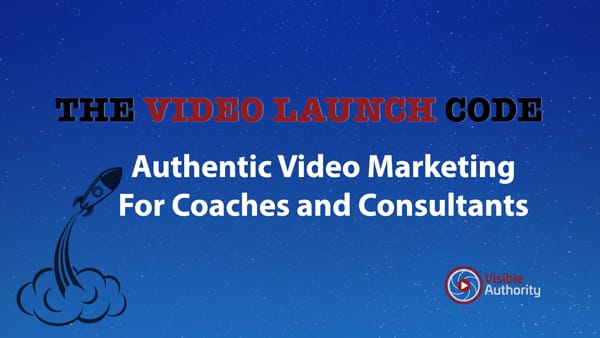 Master of Video Presence
Steve's very personal course on getting all you can out of being who you are on video. It's a deep dive into your persona, discovering your energy type, the Roles you play in life and how to adapt them to being on camera.
It's a life-changing course, as it takes you from sweaty newbie to cool and comfortable on-camera pro.
Worth $997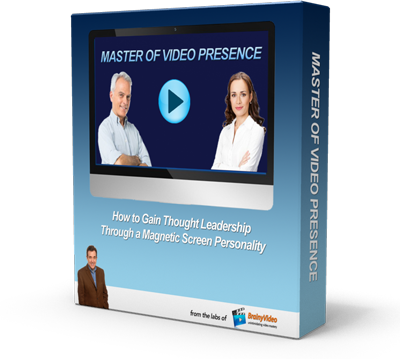 Archived Episodes
Training in all video-related marketing strategy, like the best way to do Facebook posts and ads, how to translate content marketing into dollars and cents and streamlining your workflow so it doesn't eat you alive.
We demystify the complex, so you can get results.
All the training is searchable by topic, so you can easily find what you're looking for. Plus we've included all the content from the fabled AskMrVideo site, so you should never run out of entertainment and enlightenment on all things in business video!
Worth $10,000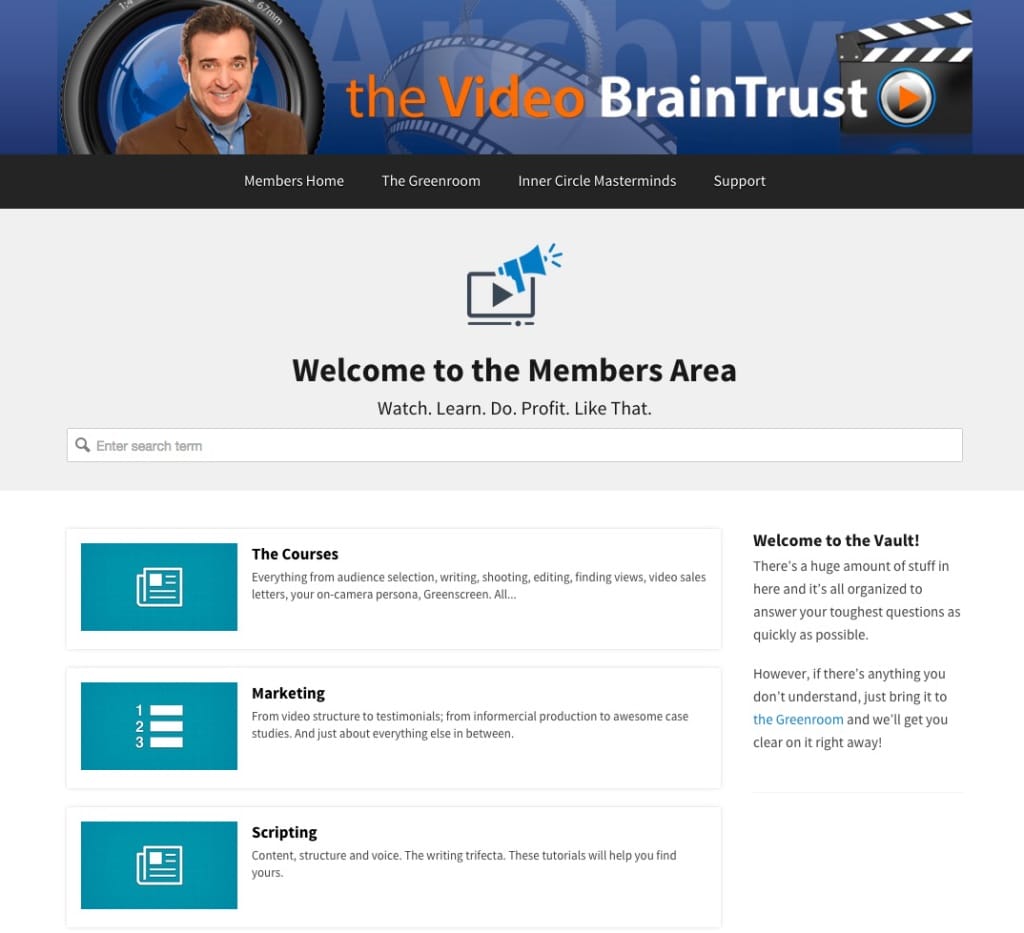 A sampling of the archived topics we've covered in depth
Practice sessions on conducting your webinars
Direct marketing for consultants
The Platform Way of content marketing
Getting clarity on who you're talking to
The finer points of green screen in small spaces
Choosing your pillar ideas
Laying out the client journey
The Big Fish marketing sequence
Increasing conversions and showup rates on webinars
weaving teaching into video storytelling
Creating suspense in video
Scaling a web video series
Video challenges with WordPress themes
The simple method for creating tag lines
Designing a home page that tells your story
Frameworks that make it easy for your customers to choose you
The 3 elemental forces you can use to create content
How to warm up a cold list
The initiation series
Marketing funnels for products up to $500
The 3 stages of video in business
Your ideal Role on camera
Understanding Video SEO
Getting our member's videos top rankings
Developing videos for the Content Carousel
A Shooting Intensive for members
Finding the best keywords for your business
Using Video SEO principles to rank your website
Self-Mastery in Marketing
Becoming a Category of One
Lighting greenscreen for 4K video
Teleprompter vs. Off-the-Cuff videos
Videos at the top and bottom of the funnel
Projecting Attitudes in Persona
Being an Original vs. copying success models
The Content Carousel fine points
Designing better Facebook ads
Video codecs, wrappers and frame rates
The 4 elements of trust
The best videos for Facebook
Teleprompters for smaller cameras
Free resources for content marketing
Editing greenscreen videos
Setting better goals
Competing with large corporations
How to deliver massive value
Editing options for 4K footage
Matching ads to the right awareness levels
Creating trailer videos for Facebook, YouTube and Pinterest
The Stanislavski Marketing Method
3 authority-building strategies
Getting zillions of views on YouTube
Truth in advertising
Pre-attention factors in visual media
SEO in The Content Carousel
Reviewing ePublishing platforms
Selecting beliefs for your marketing ideas
GDRP issues
Sales calls that don't give up your expert status
How themes, topics and beliefs power your videos
Transforming a sales process into an automated marketing sequence
Workshops on landing pages
How to do Google Video Ads
How to supercharge your video SEO
Client-centered copywriting and advertising
The 10 storyforms you can use in video marketing
The 14-point checklist for using music in your videos
And much more…
The Greenroom
For many teachers online, a forum is an add-on and running it is just an afterthought. You discover that when you try to get your questions answered and 6 months later you can still hear the crickets.
For me it's the core of Visible Authority.
No question is too small or too large in the Greenroom. From learning the ideal resolution of a YouTube video to the subtlety of a video launch freebie, we cover the gamut of production and marketing.
Bring your videos in for critique and review by Steve. Get helpful, kind feedback from fellow members. All with an eye toward creating the sharpest, leanest, most profitable videos in your market.
Worth $2,500/yr.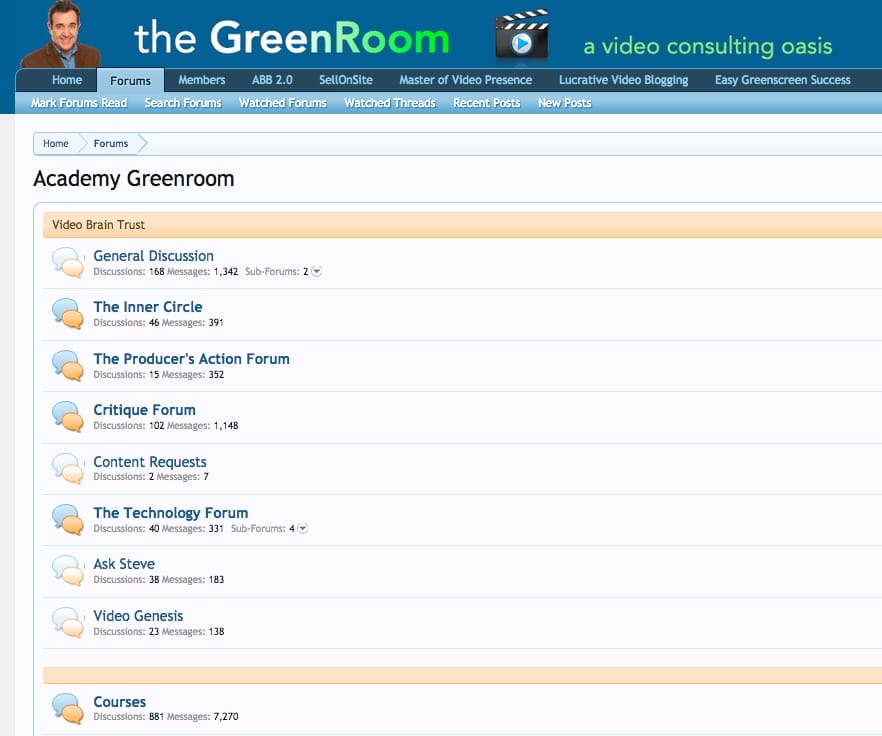 Bi-Weekly Training & Mastermind
This is the heart of the Inner Circle. We take the first part of our time to learn about a marketing concept or video concept that everyone is hot to know about. From scriptwriting to list-building to adwords to product funnels, we've probably touched on it at least once or twice.
But these calls are really reserved for you to get your burning questions answered and coaching on whatever you've got cooking. Most of our Inner Circle members put the highest value on this part of the program. Why? Clarity and focus. When you're in the trenches and don't know what to do next, clarity is priceless.
If you get lucky, you can find this level of support and guidance in 5-figure Masterminds.
Worth $15,000/yr.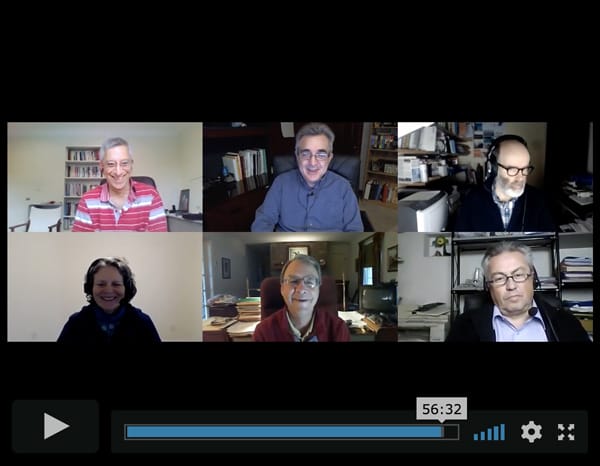 Private Consult
A one-hour annual private consult with Steve. We'll design your marketing plan, including how videos will fit into the mix, establish benchmarks, then stay accountable to each other to hit them. You'll come out of it confident in your approach and eager to take the next steps, knowing you'll be supported all the way.
Worth $800.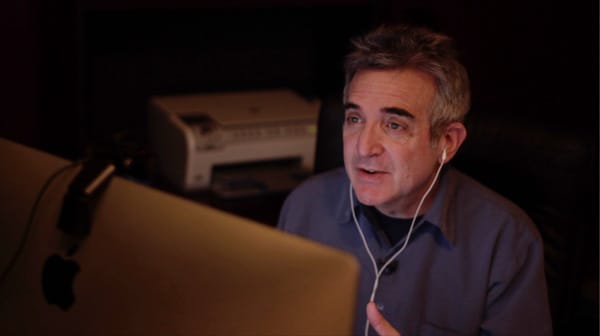 New Upgrade Opportunity For Our Members!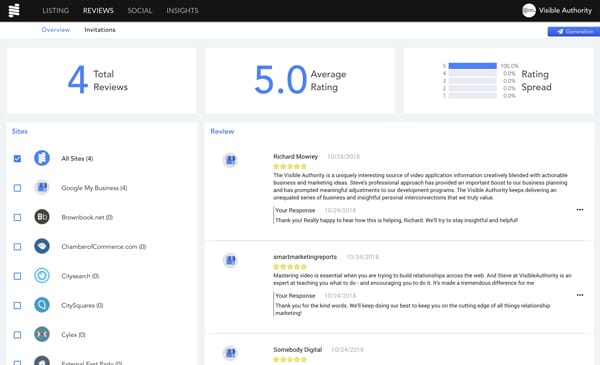 The Marketing Dashboard
This marketing dashboard does 60% of the SEO work every website needs and all of your reputation management. All this leaves you with is the task of creating great content, so your marketing has something amazing to point to. Get registered in over 70 online directories, get online reviews, post and respond to all your social media properties, all from one dashboard. And we'll help you make sure that happens in Inner Circle. This is how we create authority for you with the kind of activity that's totally under your control.
Worth $250/mo.
I have been growing and selling more than ever.  60% of my digital programs are video-based — and I learned how to do it from you!

Jaime Miller English Success Academy
Why I Started The Inner Circle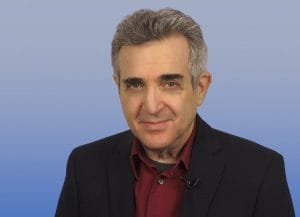 With an MFA in Film Production, I taught at the college level for 5 years before venturing out into the real world, where I used video to help a multi-national sell millions of dollars worth of goods and services for the next 10 years. Turns out that was easy as falling off a turnip truck compared to what came next.
When YouTube opened for business, it was clear to me that the opportunity for SMBs to capture mindshare was about to grow exponentially, but only if they understood the power of the moving image. So I left the corporation and started my own shop. I figured it would be easy-peasy. Wow. What a mistaken judgement. To this day I find it hard to believe anyone could make more arrogantly ignorant mistakes and bad decisions than I did during that period. 
I finally discovered how I was getting it all backwards. I had been going for the gold when I should have been going for what attracts the gold. (You can go for the gold if you have an infinite amount of energy and don't care who gets hurt along the way.)
Since then I've helped thousands of small business owners create an authority presence online, but more importantly, how to make their audiences feel good about getting their marketing. It's a sweet gig for all of us.
And of all the things I do, Inner Circle is often the most valuable to people. For some reason I have the ability to hear the problem behind the problem and come up with a quick solution. Sometimes it's a marketing thing. Sometimes a technical block. But almost always I find the solution is already within the person who has the problem. 
It's a unique alignment of my abilities and my client's resources and it most likely goes back to my teaching days. I'm never happier than when I get to solve a tough problem for one of our members. It's a happy partnership and one I will never take for granted by admitting hundreds of souls into the Inner Circle.
This is something that works precisely because it does not scale. And I'm good with that.
Custom Strategy For Your Products and Promotions
Who do you run your marketing strategy by? Your family? It only annoys them.
Your friends? They already think you're crazy.
The gurus won't talk to you and the rest of the online community is too distracted or too uninformed to help in any meaningful way.
That leaves you in limbo.
Now... imagine showing up twice a month for a very intimate call. There are no more than half a dozen or so people in the coaching session. However, all of them are at your level of commitment.
And you find that the problems you're getting solved are not unique. They are shared by nearly everyone on the call with you. What's more, you get all the time you need to get support on whatever's holding you back.
And you leave with a clear plan and a new sense of purpose. Not only that, but you enjoy learning about a marketing topic that is framed in the language and strategy of attraction, growing your knowledge of how to create your own series of automated paths of attraction.
Not bad for an hour's work.
You're getting my best thinking and support. You're getting cutting edge strategies combined with a classically-trained perspective.
Inner Circle is not for everyone. Not because of the price. Most masterminds are three to ten times as much.
It's because our people have reached an important milestone in their business. They've realized the limits of persuasion, they're tired of chasing clients and they're ready to try something that leaves them feeling good about creating their automated marketing paths.
If attraction-based marketing is important to you; if you're ready to leave the hard sell behind; if you want to learn more about video, if you have a bias toward action, if you really want to make your fortune by serving others, then it might be for you.
If you're looking for a push-button solution to instantly "crush it", demolish the competition and make a gazillion dollars by next week, you may want to go ahead and look elsewhere.
The Inner Circle is the deep end of the pool; for those who've got a business they're proud of and want to bring it online or simply use the internet to make their offline business healthier.
Before I started working with Steve, I knew that video marketing was vital for my business, but I didn't know where to begin, and I was self-conscious in front of the camera. Now, I'm happy that I've made a marketing video that I'm really proud of, feel much more comfortable on camera, and, most important to me, feel really supported and empowered to continue improving.

I receive direction from Steve not only on improving my videos but also (and this is BIG) support and direction to improve my business. It's personal and geared to me. As a result, I can apply what I'm learning.

My favorite thing about being in the Inner Circle is that I not only receive personal attention about my videos and my business, but also, Steve keeps notes so he remembers things that are important to me, with the result that he can help me with the direction I'm going in.

I don't know where else I would get what I'm getting in the Inner Circle.

Carol Anne Chapman Carol Chapman Live
There are no term restrictions or lock-ins. You stay only as long as you feel you're receiving value.
If you do need some help in deciding, I'll be happy to talk to you about your personal circumstances. Email me at steve@visibleauthority.com and we'll set up a few minutes to talk in person.

Mastering video is essential when you are trying to build relationships across the web. And Steve at Visible Authority is an expert at teaching you what to do – and encouraging you to do it. It's made a tremendous difference for me.

Vernon Riley Smart Marketing Reports